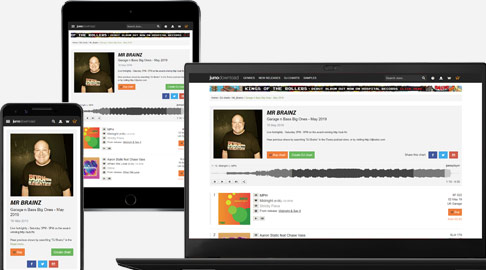 DJ CHARTS
Make a Juno DJ chart to promote the tracks you're currently playing.
Whether you're an established DJ or music lover, DJ charts are a great way to promote your upcoming gigs, your new tracks and releases, or just to share your favourite tracks with your fans and friends. Follow the quick and easy steps below to create your own DJ chart now.
View/edit your DJ chart
Building your own chart is quick and easy:
1
Click on button next to any track you want to add and choose "Add to chart".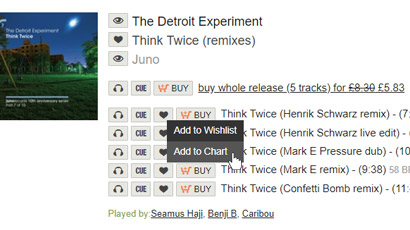 2
In the pop-up, click "View my chart" to arrange the track order. You can add as many tracks as you want to the Chart Editor.
Check out our
suggestions
for a good DJ Chart.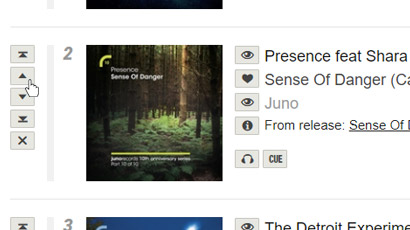 3
Add your press shot, give your chart a title and write any relevant info about yourself, residencies, forthcoming gigs etc.
Click 
"Publish Chart"
 when you're done!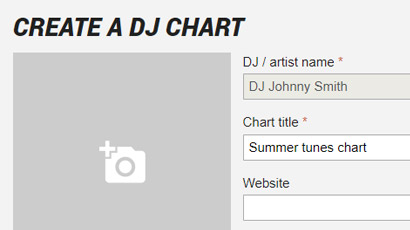 Advanced options:
4
In the Chart Editor, you can clear your tracklist and start over by clicking the "Clear chart" button.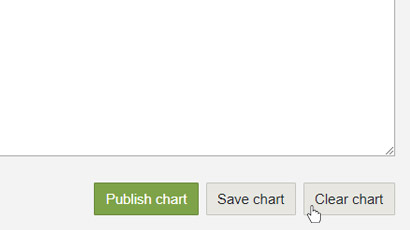 5
You can publicise your chart by creating a Juno Player to go on your website, by posting on your Facebook, Twitter, or sending as an e-mail or messenger of choice.
Don't forget to tag us using #junodownload @junodownload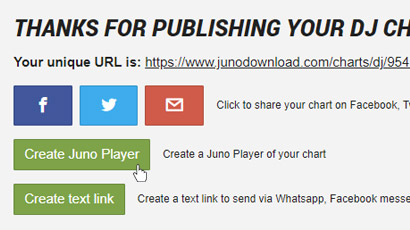 Tips:
Want to impress our editorial team and increase the likelihood of getting featured? Check out these tips.
Include at least 10 tracks
Don't add more than 2 tracks from the same release
Don't add more than 2 tracks from the same artist unless it's a tribute chart
Include a good press shot as the chart image
Share it and tag #junodownload @junodownload