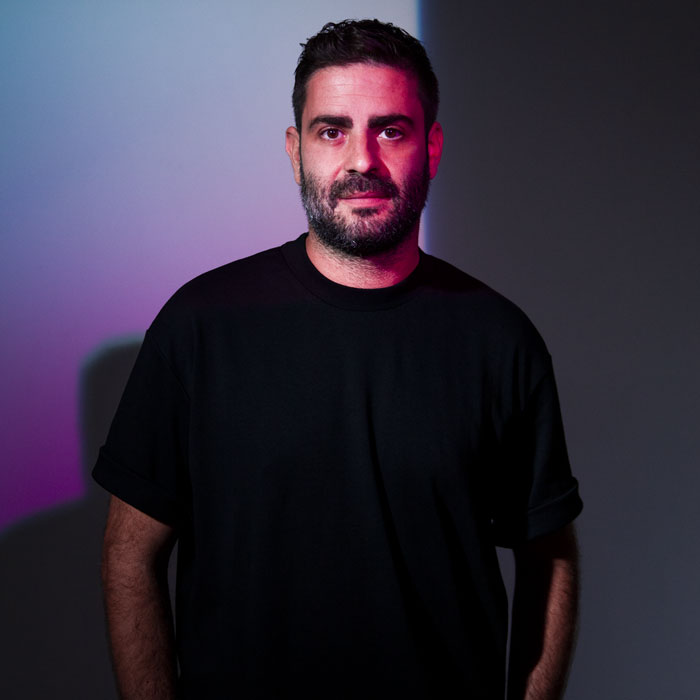 Since last year, NTO unveils new tracks, one by one, and makes every single one of them a deeper step toward his album, like diving stages. His covers evolve according to each step, it's like diving into an unknown land that gradually and slowly reveals the theme of the album: "APNEA" (Medicine). Each single is an opportunity for an unexpected collaboration: Meute was invited to cover "Zig Zag", Sofiane Pamart reappropriated with his piano "Invisible", and Paul Kalkbrenner- the artist who gave NTO the vocation of techno - made him the honor of an already cult remix.
The album, "APNEA" is also the result of an encounter with Arthur Guérin, the Freediving Word Champion. As they spoke, NTO and Arthur found similarities between his diving and daily training, and the way NTO makes music: a total eclipse, which allows you to find yourself so close to your own feelings, cut off from the outside world.
For the first time, NTO composed a long format and invites his friends: French 79 for his hometown Marseille, Monolink, and through him the new Berlin scene, and finally a major musical influence or an abyssal duo, almost out of time: Tricky.
"This first album is a part of me. It represents everything I've always wanted to do in music: beautiful collaborations with artists that I deeply respect, being faithful to my music while having the opportunity to always experiment a little bit more, to tell a story that seems coherent to me. I enjoyed so much these almost 2 years of composition. I approached creation in a less "lonely" way than usual, and I feel like I have improved a lot. Finally, this album is also a bit of a family affair. There are winks for everyone I love." - NTO