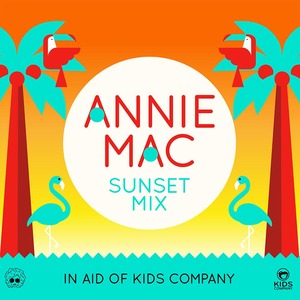 Formats:
192KB/S MP3
320KB/S MP3
WAV
FLAC
ALAC
AIFF
Product information
The Sunset Mix spans over an hour; a warm, blissed out affair featuring tracks from a wide range of talented electronic artists from Julio Bashmore to Bobmo from Four Tet to Kolsch. There are two exclusive tracks made especially for the Sunset Mix; the first one is from a Canadian artist who has recently collaborated with Kaytranada, called Pomo. The second is from Apres, a new house producer.


Tracklisting
1. Deadboy - It Did Not Feel Right
2. SG Lewis - Warm
3. Kindness feat Robyn - Who Do You Love (Joakim Remix)
4. Shura - Indecision (Jungle Remix)
5. Pomo - Feel The Same Way
6. Bobmo - I Want You (Strip Steve Remix)
7. Percusssions - KHLHI
8. Drums Of Death - Call Out Cha Name
9. Apres - This Ain't Love
10. Julio Bashmore feat J'Danna - Simple Love
11. Shur-I-Kan - My Love
12. Monkey Safari - Cranes (Kolsch Remix)
13. Steve Huerta - Say It Wasn't (Locked Groove Remix)
14. Tom Trago - Hidden Heart Of Gold (Radio Edit)

The Kids Company is an independently run charity that deals with all-round 360 degree care for underprivileged, neglected and displaced children. It's a charity that is led by the child's needs and having visited all the different centres in London it's apparent that the children really flourish under their care. Kids Company do the job of a parent, be it help with homework, provide hot meals, help with hygiene, admin (social security, school admittance etc) but significantly they have a huge emphasis on therapy. These kids, have a huge range of problems, some are homeless, some are sexually abused, some don't have shoes, some have parents who are not in a position to care for them, be it because of drug addiction, or poverty... all kids are treated indefinitely, with no limit on the length of time it takes to make them ready for the world. Kids can be part of Kids Company for their whole childhoods. The difference between a child before and after Kids Company is unparalleled. It's the type of place where after visiting it's centres, it is terrifying to think of a world without it.
Get new release alerts
Annie Mac/VariousAnnie Mac Presents