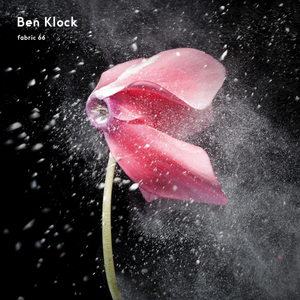 Cat:
FABRIC 131DX
Released:
15 October, 2012
Genre:
Techno
Due to copyright restrictions you cannot buy this product in your country
Add to Wishlist
Formats:
320KB/S MP3
WAV
FLAC
ALAC
AIFF
Product information
tracklisitng:
1 Truncate ? Ratio 1
2 DJ Bone ? Gemini
3 Trevino ? Forged
4 Technasia ? Final Quadrant (The Cosmic beats)
5 DVS1 ? Spying
6 K-Hand ? Starz
7 Octave One ? Terraforming (Kraviz/Klock?s 66 Interpretation)
8 Wincent Kunth ? Another Journey
9 Sagat ? Few Mysteries Solved in A Year of Contact
10 Sigg Gonzalez ? Penny Pincher (Head High Mix)
11 Floorplan ? Chord Principal
12 D-Knox ? Mind Calming
13 Burial ? Raver (Edit)
14 Marcel Dettmann ? Allies
15 Josh Wink ? Are You There? (Ben Klock remix)
16 Truncate ? Coaster
17 Planetary Assault Systems ? Flat Tire
18 Steve Rachmad ? Rotary
19 Staffan Linzatti ? In Time
20 Mathew Johnson ? Panna Cotta (edit)
21 Floorplan ? Never Grow Old (edit)
22 Terence Fixmer ? When The Sun
23 James Ruskin ? Detached
24 Alva Noto ? Monophaser 2
Review
Ben Klock's contribution to the Fabric series marks his coming of age as a DJ. The Berghain resident is known for his marathon, often pounding sets, but Fabric 66 sees him condense many of the elements that he covers over a twelve-hour period at the club into just over 70 minutes without losing his flow. From the spiky, bleepy rhythms of DVS1 to the midnight stepping rhythm of Burial's landmark "Raver", fellow Berghain resident Marcel Dettmann's visceral "Allies" and the big room percussive groove from Planetary Assault Systems, the mix takes in many of techno's diverse hues and shades. That Klock also manages to throw a few curveballs into the mix, like Rob Hood's gospel house as Floorplan or Mathew Jonson's neon trance, speaks volumes for his abilities.
Get new release alerts
Ben Klock/VariousFabric Worldwide
DRM Free
DJ-friendly full length tracks
Secure Shopping
What is Album Only?
Some artists and labels prefer certain tracks to be purchased as part of an entire release. These tracks cannot be purchased individually but are available to download as part of the release