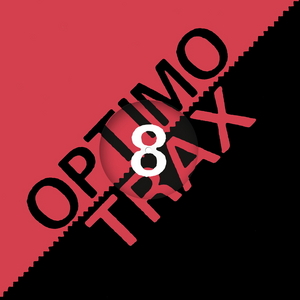 Formats:
192KB/S MP3
320KB/S MP3
WAV
FLAC
ALAC
AIFF
Review
JD Twitch seems to have an obsession with Italian music; amazingly, four of the first eight releases on the excellent - and typically hard to pin down - Optimo Trax imprint have come from Italian bands and producers. This second EP from Milanese twosome Boot & Trax fits into that category. It's as stylish and - on occasions - dark as you'd perhaps expect, variously being influenced by '80s industrial, fizzing post-punk, chugging Chicago house and strobelight electronica. There's naturally much to enjoy, from the hypnotic, left-of-centre Italian house revivalism of "Il Canto" and fuzzy "Ochhi Blu", to the energetic, darkwave-meets-punk funk rush of the irrepressible title track.
Get new release alerts
Boot & TaxOptimo Trax
played by
Chris Massey
,
Dicky Trisco
,
Bleaching Agent
,
YAM WHO?
,
Faze Action
,
Irregular Disco Workers
,
Scott K. [BOXmusic]
,
Shadow Dancer
,
Juno Recommends Disco
,
Richard Rossa
,
Shit Robot
,
Jamie Fatneck
,
Shota Tanaka (Beaten Space Probe)
,
Moustache Love
,
Dynamicron (Los Grandes/Our Nights)
,
Ralph Lawson
,
Discothèque Credits
,
Lehar
DRM Free
DJ-friendly full length tracks
Secure Shopping
What is Album Only?
Some artists and labels prefer certain tracks to be purchased as part of an entire release. These tracks cannot be purchased individually but are available to download as part of the release