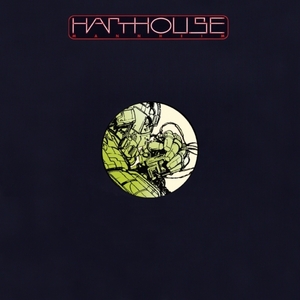 Cat:
HHMA 0308X
Released:
14 April, 2010
Genre:
Techno
Formats:
192KB/S MP3
320KB/S MP3
WAV
FLAC
ALAC
AIFF
Review
Swedish techno behemoth Cari Lekebusch is far from a stranger to Harthouse Records. Now returning to the imprint with three wonky, strutting techno workouts on "Merry Go Round," Lekebusch continues to drive his, and the label?s, sound into the new decade.

His relationship with Harthouse goes right back to the mid to late 90s when he started making stand out records for the imprint. Ever since then Lekebusch has helped formulate a sound through these releases and the ones on his own HP HQ label that has propelled fellow Swedish producers such as Adam Beyer and Joel Mull into the limelight. More recently, he has continued his relationship with Harthouse with 2008's "Absorb" and artist album, Mind Over Matter. Here is once again, displaying his continual progression on "Merry Go Round."

The title track is a stuttering techno jaunt, utilising a steady but driving beat, strong bass and some untamed and wonky synths. Grating FX join the mix, creating the track's futuristic and delightfully weird character. "Seesaw" (which comes in a shorter version here and then again in a longer version at the end) takes things much deeper, stripping it down to the bear essentials. Infectious grooves, tight beats and cut up vocals put the track in place but it is the wonkiness of the bass parts that cause the most interest again. This is loopy techno at its best from the talented Swede who also steps up the tempo on "Rainbow Beard." One for the clubs, it's beat flies out of the blocks from the off, but by the time crazy synths cascade through the smooth bass we are back into Lekebusch?s spaced out, wonky techno territory that has made this entire EP such a notable release.
Get new release alerts
Cari LekebuschHarthouse Mannheim
DRM Free
DJ-friendly full length tracks
Secure Shopping
What is Album Only?
Some artists and labels prefer certain tracks to be purchased as part of an entire release. These tracks cannot be purchased individually but are available to download as part of the release