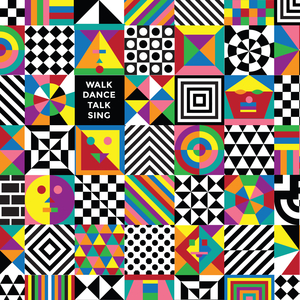 Formats:
192KB/S MP3
320KB/S MP3
WAV
FLAC
ALAC
AIFF
Review
Veteran UK house act Crazy P (aka Danielle Moore, Jim Baron and Chris 'Toddy' Todd) are back with a defiant new long player courtesy of the Walk Dance Talk Sing label. It's been a few years since we've had a album from the group, and this 11-track-strong effort doesn't disappoint. Highlights include the sumptuous opener, the sleepy disco of "Like A Fool", the slinky and soulful synth odyssey "Echo" and the beguilingly honeyed female vocal chorus of the title track. Walk Dance Talk Sing fits the bill for this Saturday's night party or Sunday morning's chillout soundtrack.
Get new release alerts
Crazy PWalk Don't Walk Limited
played by
George Kelly
,
Dicky Trisco
,
Valique
,
Casio Social Club
,
FINGERMAN
,
YAM WHO?
,
Dario Piana
,
Trotter
,
Dr Packer
,
Jad & The
,
Juno Recommends Disco
,
Husky
,
Tonbe
,
SUNNER SOUL
,
Jay Ru
,
Weedyman
,
Erik Rug
,
Ziggy Phunk
,
BRENDON P
,
80's Child
,
South Beach Recycling
,
Le Visiteur Online
,
Bakerman
,
Stephen Richards (DiscoDaze)
,
SITUATION
,
SEEN ON TV
,
Olivier (La Freund Recordings)
,
Tom Lown (Lucky Sun Recordings)
,
Bodhi
,
The Mechanical Man
DRM Free
DJ-friendly full length tracks
Secure Shopping
What is Album Only?
Some artists and labels prefer certain tracks to be purchased as part of an entire release. These tracks cannot be purchased individually but are available to download as part of the release