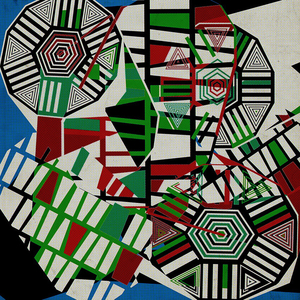 Cat:
FRD 202
Released:
25 May, 2015
Genre:
Deep House
Formats:
192KB/S MP3
320KB/S MP3
WAV
FLAC
ALAC
AIFF
Review
Amsterdam's Detroit Swindle duo pair up and land back on Jimpster's Freerange imprint...and you know that means swinging, dusty house grooves for all! The title track "Figure Of Speech" is a pleasant, beautifully Detroitified house swayer featuring some heavy chord action, and "Victoria's Secret" adds a further layer of beat-swing around cheery melodies for the summer haze. Flip the disc and you got "Live At The Cosmic Carnival", a disco-fuelled house anthem and another floor-filler to fill Swindle's ever-impressive catalogue.
Get new release alerts
Detroit SwindleFreerange
played by
Pete Dafeet
,
DAVE GERRARD
,
Mark Farina
,
Giom
,
Valique
,
Patriarca
,
YAM WHO?
,
Javi Frias
,
Flash Atkins
,
Alkalino
,
Kiu D
,
Dairmount (Room With A View)
,
ART OF TONES
,
Juno Recommends Deep House
,
Alessandro Otiz
,
Majora
,
Adam Moss
,
Ryan Truman
,
Dj Assassin (Recode Recordings)
,
Weedyman
,
Djs: Most Charted - Deep House
,
HWah
,
DJ P-SOL
,
Resident Advisor
,
Alan De Laniere
,
Cos BV (Car Crash Set)
,
Vesta
,
Detroit Swindle
,
Le Visiteur Online
,
Nachtbraker
,
Jay Airiness (Venice Beach)
,
MNCVE
,
Low Steppa
,
Kry Wolf
DRM Free
DJ-friendly full length tracks
Secure Shopping
What is Album Only?
Some artists and labels prefer certain tracks to be purchased as part of an entire release. These tracks cannot be purchased individually but are available to download as part of the release