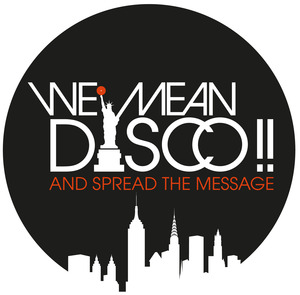 Formats:
192KB/S MP3
320KB/S MP3
WAV
FLAC
ALAC
AIFF
Review
The We Mean Disco formula is a simple one - think reverential reworks of their favourite disco, boogie, and '80s Paradise Garage favourites, with the occasional addition of metronomic house drums - but rarely less than hugely effective. Certainly, the four cuts here, which range from a subtle re-arrangement of MFSB's "Love Is The Message", to the string-drenched Munich Machine silliness of "Can't Live Without My Radio", stick rigidly to the script. Weirdly, the standout cut is "Da Freak is Chic", a chunky, house style re-interpretation of Chic's much played disco standard "Le Freak". While it probably didn't need fiddling with, they've done a rather good job updating it for contemporary floors.
Get new release alerts
Digital VisionsWE MEAN DISCO!!
DRM Free
DJ-friendly full length tracks
Secure Shopping
What is Album Only?
Some artists and labels prefer certain tracks to be purchased as part of an entire release. These tracks cannot be purchased individually but are available to download as part of the release