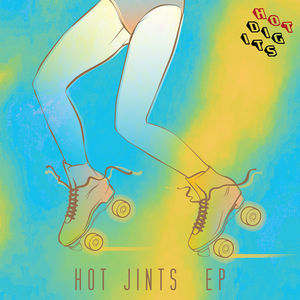 Formats:
192KB/S MP3
320KB/S MP3
WAV
FLAC
ALAC
AIFF
Review
The nu-disco world loves a good split EP and here's another, this time from the Hot Digits crew. First up is re-edit champion Fingerman, whose "Norman's Disco" is nine minutes of swirling bass twisting retro funk fun. Elsewhere we get more elongated funk joints on Dr Packer's "Feel Like Dancing" and Pontchartrain's "Funk Down", whilst Peza decides to slip Harlequin Four's electro classic "Set It Off" some nasty acid for some bonkers party action.
Get new release alerts
Fingerman/Peza/PontchartrainHot Digits Music
played by
DAVE GERRARD
,
JimmyTheTwin
,
FINGERMAN
,
YAM WHO?
,
Superbreak
,
Scott K. [BOXmusic]
,
Emperor Machine
,
Juno Recommends Disco
,
Shota Tanaka (Beaten Space Probe)
,
Evil Smarty
,
Weedyman
,
Get Down Edits
,
Alien Disco Sugar (Leonidas DeeJay)
,
DJ P-SOL
,
Black Amex
,
VinylAddicted
,
80's Child
,
Wonkar
,
The Silver Rider (Whiskey Disco)
DRM Free
DJ-friendly full length tracks
Secure Shopping
What is Album Only?
Some artists and labels prefer certain tracks to be purchased as part of an entire release. These tracks cannot be purchased individually but are available to download as part of the release