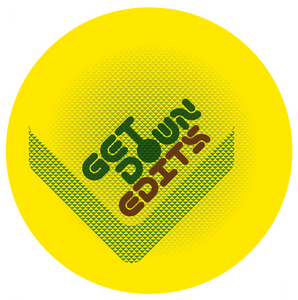 Formats:
192KB/S MP3
320KB/S MP3
WAV
FLAC
ALAC
AIFF
Review
Ireland's Get Down Edit's have developed a real reputation for quality, with many established DJs counting themselves as fans. Even a quick listen to this EP and you'll know why: there's no cheese to found, only well crafted reworks of classy tunes allowed. Label bosses Daz and Martin are first up with the string-laden slow motion "Strategy". The Legendary 1979 Orchestra's "Treating Me" is a steamy stomp with a big chorus, while Stephanie Mill's "Put Your Body In It" is beefed up in fine style by Rayko; Last but not least, Late Night Tuff Guy turns Rose Royce's "Wishing On A Star" into an incredible, and almost unrecognisable, trippy electronic odyssey!
Get new release alerts
Get Down Edits/The Legendary 1979 Orchestra/Rayko/Late Nite Tuff GuyGet Down Edits
played by
B-Jam
,
Reece Johnson
,
Sabo
,
Homegroove Project
,
Andrea Rucci
,
Gazeebo
,
FINGERMAN
,
Dario Piana
,
Dave Allison (Editorial)
,
Juno Recommends Disco
,
JKriv (Razor-N-Tape)
,
Shota Tanaka (Beaten Space Probe)
,
Moustache Love
,
CC:DISCO!
,
The Legendary 1979 Orchestra
,
Get Down Edits
,
Dynamicron (Los Grandes/Our Nights)
,
Ramsey Hercules
,
Reed & Radley
,
Stephen Richards (DiscoDaze)
,
Nightmares On Wax
DRM Free
DJ-friendly full length tracks
Secure Shopping
What is Album Only?
Some artists and labels prefer certain tracks to be purchased as part of an entire release. These tracks cannot be purchased individually but are available to download as part of the release