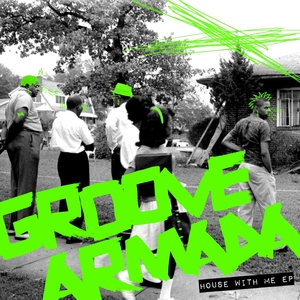 Formats:
192KB/S MP3
320KB/S MP3
WAV
FLAC
ALAC
AIFF
Review
Andy Cato and Tom Findlay aka Groove Armada are back with "House With Me", a deep down and dirty jacker optimised for maximum dancefloor sleaze just the way we like it. Second offering "U Can" gets more on the soulful tip with emotive, Mr Fingers style chords and detuned diva vocals over a bumpin' groove for added dancefloor drama; this one's very nice if we do say so ourselves! Finally Italian prankster Riva Starr gets onboard for a thrilling edit of their major hit "Superstylin'" from back in 2001. This version rolls deep and with serious attitude to get even those peak time Ibiza crowds having frantically.
Get new release alerts
Groove ArmadaSnatch!
DRM Free
DJ-friendly full length tracks
Secure Shopping
What is Album Only?
Some artists and labels prefer certain tracks to be purchased as part of an entire release. These tracks cannot be purchased individually but are available to download as part of the release