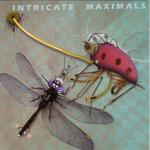 Product Information:

Various - Intricate Maximals - Audiobulb

This album is a maximal project. Detailed elements form intricate patterns. The map of a complex environment is presented. From the sounds of baying wolves at the start of the album to the death rattle of a cherished dog at the end we offer you intricate maximals.
DJ-friendly full length tracks
DRM Free