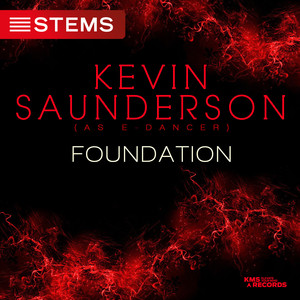 Cat:
KMS 230STEMS
Released:
17 August, 2015
Genre:
Techno
Product information
A FORMAT FOR CREATIVE DJING: As an open multi-track audio format, Stems enhances creative possibilities for DJs, producers, and live performers. A Stem file contains a track split into four musical elements: a drums stem, a bassline stem, a melody stem and a vocal stem for example.

The Stem format provides the ability to freely interact with a track's different musical elements. Each stem can be controlled independently to create instant new mixes, mashups, instrumentals, acappellas and more.

For more information, visit www.stems-music.com
Review
Detroit techno legend, Belleville Three member and all-around badman Kevin Saunderson revives his E Dancer project with a new two-tracker on his very own KMS imprint. There hadn't been new E Dancer material since the late '90s, so we're being treated to a bit of a rarity this week, particularly because both mixes of "Foundation" are simply killer. The original is classic Kevin with its driving beat, rocking percussion and progressive stance made for you to...DANCE. The dub mix goes in deeper, spanning across vaster landscapes and working those synths to their very limits. They're simple tunes but they're also ones which will no doubt stick in your mind. Welcome back.
Get new release alerts
Kevin Saunderson (E Dancer)KMS
DRM Free
DJ-friendly full length tracks
Secure Shopping
What is Album Only?
Some artists and labels prefer certain tracks to be purchased as part of an entire release. These tracks cannot be purchased individually but are available to download as part of the release