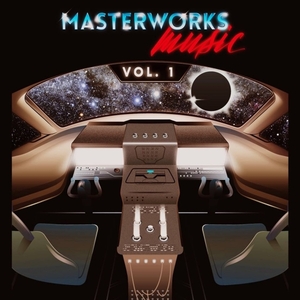 Formats:
192KB/S MP3
320KB/S MP3
WAV
FLAC
ALAC
AIFF
Review
Having already carved a decent name for himself in the nu-disco universe, 80s Child (aka Danny Worrall), now turns his hand to running labels. Masterworks is his new imprint, and this eponymous compilation is its debut release. It's a total all-you-can-eat buffet of contemporary disco, featuring a whole host of familiar names. There are a whopping 23 tracks on here, some of the best include Tomas Malo's sultry grinder, "After The Rain", Yam Who?'s bouncy sunkissed disco joint "Find Out" and the digi-freestyle breaks of TV's "Love Situation".
Get new release alerts
VariousMasterworks Music
played by
George Kelly
,
Chris Massey
,
DAVE GERRARD
,
Valique
,
FINGERMAN
,
YAM WHO?
,
Superbreak
,
Dr Packer
,
Kiu D
,
Juno Recommends Disco
,
Ash Reynolds
,
Tonbe
,
TURNTILL
,
Jay Ru
,
Evil Smarty
,
MR ABSOLUTT
,
Coutel
,
DJ P-SOL
,
Shit Hot Soundsystem
,
Soultronic
,
Ziggy Phunk
,
BRENDON P
,
VinylAddicted
,
80's Child
,
Alan Mooney's Edits
,
Wonkar
,
That Needs An Edit/Pete Le Freq
,
Discothèque Credits
,
Funk Fusion
,
Wall Of Fame
,
Phil Disco
,
SITUATION
,
Tomas Malo
,
Allovers
DRM Free
DJ-friendly full length tracks
Secure Shopping
What is Album Only?
Some artists and labels prefer certain tracks to be purchased as part of an entire release. These tracks cannot be purchased individually but are available to download as part of the release