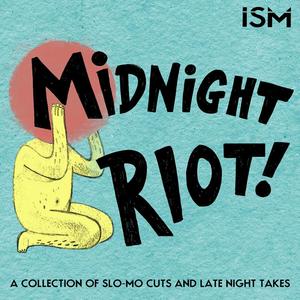 Formats:
192KB/S MP3
320KB/S MP3
WAV
FLAC
ALAC
AIFF
Review
There's been plenty of online chatter about this collection of slo-mo groovers, pitched-down disco edits and soft-focus midtempo deep house from Yam Who's ISM label. It's not hard to see why. It pretty much features all of the artists making their name on the slo-mo scene - Matthew Kyle, Rayko, 78 Edits, Sleazy McQueen, Heion etc - alongside familiar names pitching it down a notch or two (Yam Who, Trujillo, Ajello etc). There are some great slow house contributions, from the touchy-feely goodness of Martin Ruez' "Golden Sugar" and the low-slung stoner funk of Mr Chicago's "Bad Dub", to the snugly 80s soul/AOR flex of Magnetic Soul's "Head Over".
Get new release alerts
VariousISM
played by
B-Jam
,
JimmyTheTwin
,
Oscar Brown (Low Slung)
,
FINGERMAN
,
Stan Tropic
,
YAM WHO?
,
Dario Piana
,
Faze Action
,
Superbreak
,
SW
,
Freddy Love
,
The Glue
,
Shota Tanaka (Beaten Space Probe)
,
Tasun
,
Karim
,
Sccucci Manucci
,
Trujillo
,
Sean Innit
,
Dirty McKenzie
,
Touchsoul
,
Matthew Kyle
,
The Legendary 1979 Orchestra
,
LA ROYALE
,
Get Down Edits
,
Dynamicron (Los Grandes/Our Nights)
,
Heion
,
Lovewithme
,
BRENDON P
,
Mosaik
,
B.G. Baarregaard
,
MOON RUNNER
,
Ponty Mython
DRM Free
DJ-friendly full length tracks
Secure Shopping
What is Album Only?
Some artists and labels prefer certain tracks to be purchased as part of an entire release. These tracks cannot be purchased individually but are available to download as part of the release