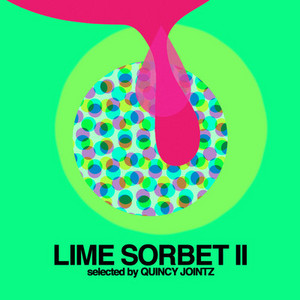 VARIOUS
Cat:
8TH 041D
Released:
7 August, 2012
Genre:
Funk
Formats:
192KB/S MP3
320KB/S MP3
WAV
FLAC
ALAC
AIFF
Product information
Tracklisting:

01. BadboE - Couci Nari
02. Basement Freaks - City Jam
03. tOtALcULt - Cool It
04. Stereo 77 - Alegria
05. Al Jawala - Borderbounce - Shantisan remix
06. Ella Se Menea - Empresarios
07. Jazz K Lipa feat Mish Mash - Lime Sorbet
08. Paine - Africa Is The Future - edit
09. Quincy Jointz - The Place - Flashbaxx Raw Disco Cut
10. Michael DeVellis - The Craziest Things
11. DJ Kid Stretch - Floor Science - Calagad 13 remix
12. Zamali - Back II Life
13. Ursula 1000 - Tension - Quincy Jointz remix
14. Drawbar - Leave That Ol' Devil Alone - Kinski's Breaks remix
15. DJ Enne - Funkin' Discorobot
16. MustBeat Crew - A Must Beat
Review
German funk baron Quincy gives us another fine slice of Lime Sorbet radio show with this 15 strong collection of nu funk gems. The faces are there - Basement Freaks with the butt-shaking cut n' paste party joint "City Jam" and Ursula with a retro-gaze car-chase "Tension" - but there's also refreshing presence of fringe nu funk players like Michael Devillis with the horn-hooting "Craziest Things" and Peurto Rican selector Stereo77 with his dusty, low swung bass wig out "Algeria". It's the work of a true selector, and the continuous mix simply proves Quincy can use the turntables as well as he can curate.
Get new release alerts
VariousEighth Dimension US
DRM Free
DJ-friendly full length tracks
Secure Shopping
What is Album Only?
Some artists and labels prefer certain tracks to be purchased as part of an entire release. These tracks cannot be purchased individually but are available to download as part of the release