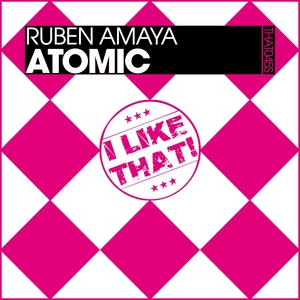 Formats:
192KB/S MP3
320KB/S MP3
WAV
FLAC
ALAC
AIFF
Review
This latest blast of big room-bothering electro house from Venezuelan producer Ruben Amaya is rather large. Mixing thumping electro-house bottom end with the sort of riffs that were once just the preserve of techno producers, "Atomic" ticks all the right boxes for more electro-friendly crowds. The package also includes some rather tasty remixes. The chunky, tech-tinged Mark M Remix is particularly tasty, while the alternately shuffling and stabbing Alexander Lopex Remix should please all those who enjoy spiralling, hands-in-the-air riffs. Best of all though, is the fluid revision from DJ Fist and Seb Massaniello.
Get new release alerts
Ruben AmayaI Like That!
DRM Free
DJ-friendly full length tracks
Secure Shopping
What is Album Only?
Some artists and labels prefer certain tracks to be purchased as part of an entire release. These tracks cannot be purchased individually but are available to download as part of the release