Home
›
Drum And Bass/Jungle
›
Nice Up!
›
Seanie T
›
Veterans (Remixes) (feat Donovan Kingjay / Blak Twang / The Ragga Twins / Karl Hinds / Ty / Ricky Ranking / Pesci / Rodney P / Skeme / Breis / Navigator / MC Creed / Hil St Soul / Roots Manuva / Poleto, / Cons / Tony D & Serocee)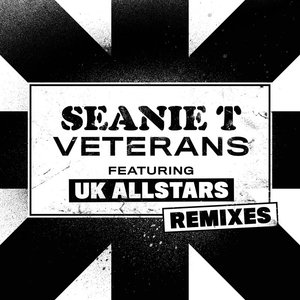 Formats:
192KB/S MP3
320KB/S MP3
WAV
FLAC
ALAC
AIFF
Review
This EP has to have possibly the most ridiculous MC lineup that's ever been concocted in the UK, as a truly all-encompassing list of UK greats get's the remix treatment. The Ragga Twins, Navigator, Roots Manuva.... the list goes on. It's crazy to hear and things are made better by the quality of the remixes on offer, as Liondub and Jah Boogs roll the motley crew of vocal sounds out over a rythmically diverse beat that mutates from hip-hop tones into rolling drum & bass business. Wrongtom nails his remix, lounging the vocals out over a dub beat, whilst Daz-I-Kue gives it an afrobeat flip. Legendary stuff.
Get new release alerts
Seanie TNice Up!
DRM Free
DJ-friendly full length tracks
Secure Shopping
What is Album Only?
Some artists and labels prefer certain tracks to be purchased as part of an entire release. These tracks cannot be purchased individually but are available to download as part of the release