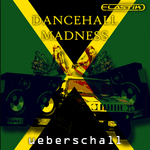 Product Information:

IMPORTANT: Before purchasing this product, please read the final section of this product information regarding how to download the Ueberschall sample player and how to obtain a unique serial number for registering the soundbank.

--
Dancehall Madness Vol 1 from Ueberschall is a collection in a class all its own. Ripe from the Urban airways easy flowin multi-style Reggaeton-charged Hip Hop sounds so rich and true you won't believe your ears!

40 Construction Kits with root accents from Soca, Samba, Bossa, Party, Jamaica, Island, Toots, Miami, Gangsta All-star, Club, and others fused with the newest techniques. Scorching tracks ready to get the scene jumping.

Where you really want it:

Distinct synth combinations and production arrangements with a sound quality only Ueberschall can provide. The best of sound bytes chiselled down to fit with unflinching excellence.

Dense, creatively generated drum shots to match, all given Ueberschall's high-end total care treatment. Wide range of blazing instrument loops, pads, deep bass, buzzy bass, sitar/guitar, hits, vocals, percussion and lots more. This awesome pack is truly blessed by Midas.

Don't let it get away! Experience Nu skool riddims, Reggaeton and high class Dancehall club bangers.

The Library is packed with:

Drums
Guitars
Percussions
Basses
Chords
Vocals
Sound FX

Dancehall Madness Vol 1 is based on the Elastik engine technology and is equipped with everything needed for professional use.

1.5 GB
40 Construction Kits
Elastik Soundbank for Mac/PC/AU/VST/RTAS

--

IMPORTANT: All Elastik soundbanks work with the Ueberschall sample player ELASTIK 2. This player organises all samples in the easy-to-use browser and allows you to time-stretch and pitch-shift the material to suit it to your project. The DSP functions of the player also deliver a set of tools for better access to the material.

You will need to download and install Elastik 2 to use Ueberschall sample libraries. You can download the player here: www.ueberschall.com/en/core/content/staticplayerelastik

Once you have activated the soundbank in the Elastik 2 player, you will need to register the product with a unique serial number. Email digital@juno.co.uk with your download order reference in order to obtain a unique serial number for your soundbank. Replies may take up to 24 hours.
Royalty-free lifetime license
ZIP archive download