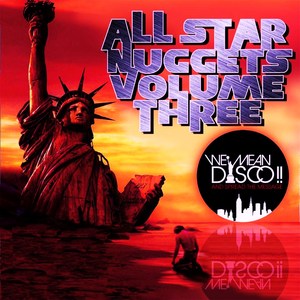 Formats:
192KB/S MP3
320KB/S MP3
WAV
FLAC
ALAC
AIFF
Review
We Mean Disco! deal in quality and they also like to tease - they released a short preview of their latest comp a whole month ago, whetting appetites to a frenzy. Well, Allstar Nuggets Volume 3 is finally here and it's bursting with a whopping 26 pumpers including the chrome and carpet slap-bass jam "Double Express", the breezy Eurodisco of Butch Le Butch's "He's So Shy" and Max K's uplifting retweak of Tullio De Piscopo's hazy classic "Stop Bajon".
Get new release alerts
VariousWE MEAN DISCO!!
DRM Free
DJ-friendly full length tracks
Secure Shopping
What is Album Only?
Some artists and labels prefer certain tracks to be purchased as part of an entire release. These tracks cannot be purchased individually but are available to download as part of the release