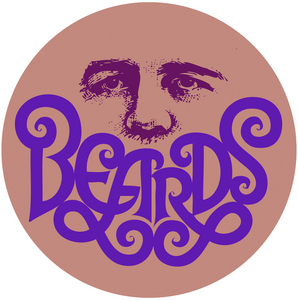 Formats:
192KB/S MP3
320KB/S MP3
WAV
FLAC
ALAC
AIFF
Review
Beards. Where'd they come from, eh? One minute it was all asymmetrical haircuts and 80s electro-pop, then the beards & disco brigade arrived. Well successful re-edit imprint Whiskey Disco proves that beards are still big and happening. YSE has a shady house music history but here displays his love of disco with four quality reworks. "Freeze Frame" is a vocoder-led slow building chant-a-long, "I Own The Boogie" is a deep and intense disco funker with killer basslines (both electronic and live), "Warm Wind Brewing" is a Fantasy Island/Love Boat romantic journey and "Here I Come Again" ends things with some raw disco seduction.
Get new release alerts
YSE Saint Laur'antWhiskey Disco
played by
George Kelly
,
Frankee More
,
Gazeebo
,
Sleazy McQueen
,
FINGERMAN
,
Dave Allison (Editorial)
,
Superbreak
,
Jayl Funk
,
Maurice Aymard
,
Juno Recommends Disco
,
S22
,
Juno Classics
,
Alessandro Otiz
,
Freddy Love
,
The Glue
,
Plastic Fantastic
,
CC:DISCO!
,
Thomass Jackson
,
Lovewithme
,
B.G. Baarregaard
,
Kono Vidovic
,
Reed & Radley
,
VinylAddicted
,
Faux Métier
DRM Free
DJ-friendly full length tracks
Secure Shopping
What is Album Only?
Some artists and labels prefer certain tracks to be purchased as part of an entire release. These tracks cannot be purchased individually but are available to download as part of the release