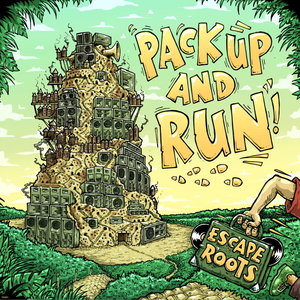 Formats:
192KB/S MP3
320KB/S MP3
WAV
FLAC
ALAC
AIFF
Review
There are quite a few reggae labels doing fantastic things at the moment, but the high quality levels of Nice Up! are near enough unrivalled at the moment, with this latest album release from the wonderful Escape Roots being a perfect example of that. The project as a whole is a perfect fusion of the old and new, the traditional and experimental, welcoming in a ridiculously strong list of collaborators including Tenor Youthman, Galak Spiritual, Parly B, Cian Fnin, George Palmer, Tom Spirals and more. The full track listing sees so many styles of reggae and dub music fused into one fabulous selection, with our favourites being the sneaky horn structures and colourful harmonies of 'Feel Good' alongside Skari, with the other being 'One Step At A Time', a masterclass in new school digi-dancehall featuring a top quality vocal assist from Black Warrior.
Get new release alerts
Escape RootsNice Up!
DRM Free
DJ-friendly full length tracks
Secure Shopping
What is Album Only?
Some artists and labels prefer certain tracks to be purchased as part of an entire release. These tracks cannot be purchased individually but are available to download as part of the release